Type Of Fencing Services :
Welcome to Thirumala Fencing Services In Chennai - where you'll find a huge range of chainlink fencing, barbed wire fencing, and pvc wire made to order and delivered whenever you like even next-day if possible. Fencing Services in Chennai are an established and successful fencing Works operating throughout chennai and the South side. We stock many different types of includes….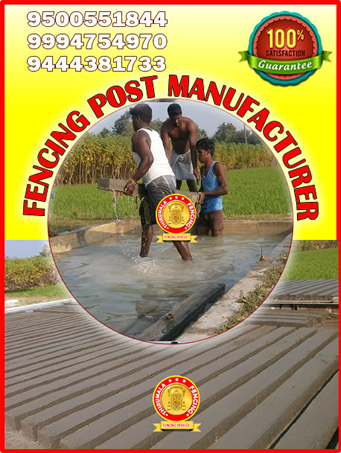 ¤
Chain Link Fencing Services
¤
Barbed Wire Fencing Services
¤
GI Wire Fencing Services
¤
PVC Chain Link Fencing Services.
¤
Angle Fencing Services.
Why Should You Choose Thirumala Fencing:
¤ Our Experienced Staff
¤ We Offer Free Consultations
¤ Our Prices are the Lowest in Chennai
¤ We Use Only the Best TATA Materials
¤ We'll Get the Job Done Fast

Fencing Services are :
¤ Industrial Fencing Services
¤ Commercial Fencing Services
¤ Agriculture Land
¤ Playground Fencing

Chain Link Fencing Services In Chennai :
Chainlink Fencing Services in chennai is a well established chainlink fencing supplier based in the Chennai area of the south Indian area. Chainlink fencing services in chennai is available in a variety of finishes and styles are providing to the fencing materials suppliers in Chennai . This type of fencing is attractive, durable and easy to maintain. If you want to protect your kids or pets and keep them in the yard, we have wire, chain-link and barbed wire fencing that offer strength, durability and style to any space. The company can supply only or supply and fit Chainlink Fencing, Barbed Wire Fencing and Security Fencing to customers' specific requirements at extremely competitive prices. Tirumala chainlink fencing services in chennai offers both residential and commercial chain link fence installation, as well as chain link fencing material sales, in the Chennai are related areas.


Features :
¤ Economical
¤ Maintenance free
¤ Long lasting
¤ Available in different heights, gauges, coatings and colors.

Barbed wire Fencing Services In Chennai :
Barbed Wire Fencing Services in Chennai is a owned Company with more than 10 years experience in the fencing work industry. Fencing Services In Chennai and fencing services dealers in chennai team of professionally trained employees & installers work to the highest standards and comply with TATA Standards at all times. Thirumala Fencing Services In Chennai are Distributors and installers for a wide range of quality security products and services. All our Barbed wire fencing materials in chennai are manufactured from high quality materials, from which we manufacture only high quality products. Our range is extensive which means we can provide all your wire products. We have earnt a reputation as manufacturers of quality wire products and guarantee all our products.

Thirumala Barbed Wire Fencing Services In Chennai comes with the quality assurance of being produced in chennai Barbed Wire Fencing Services In Chennai is available in High Tensile 1.80mm and 1.57mm wire diameter, and Iowa 2.50mm wire diameter and is supplied on hardwood spools for easy unwinding.


PVC Chain Link Fencing Services In Chennai :
PVC Chainlink Fencing Services In chennai have been operating for over 10 years in the Fencing Industry, in that time we have built a reputation for providing high quality commercial fencing services and related fencing materials products dealers in chennai. We offer a comprehensive range of products which are manufactured on site and if required sourced from our quality suppliers. The key advantage of our ability to fabricate on site is the flexibility it gives the customer to have a product built to individual specification and design. Thirumala PVC Chain Link fencing services in Chennai and dealers in Chennai provide standard, high screen and net screens depending on the required application.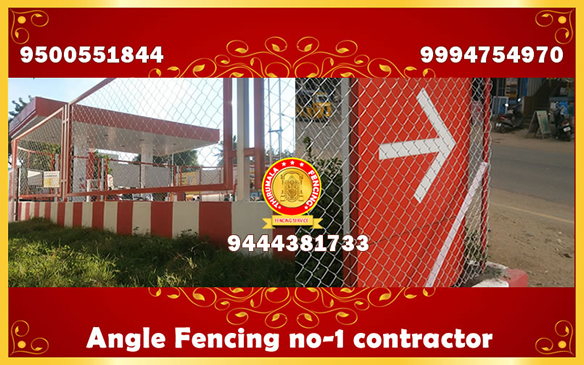 Features and Benefits :
¤ Economical security solution
¤ Durable material
¤ Versatility in specifications and additions
¤ Easy to install
¤ Can be retro fitted to existing fence.

GI Wire Fencing Services In Chennai :
GI Wire Fencing Services in Chennai serves as a fencing materials supply outlet for the Chennai area. We stock a large variety of materials at wholesale fencing prices. GI Wire fencing services in chennai is useful in both residential and commercial settings. Thirumala fencing. Uses high quality, high gauge materials for chain link projects, giving you a fence that will stand the test of time.

We are experienced in large GI Wire Fencing Services in Chennai are giving to the security fence installs, sporting field installs (Tennis, Baseball, Softball), and general commercial with use of chain link fencing. galvanized wire fencing Services in chennai is a desirable, extremely cost effective alternative to other fencing types and systems. For a fraction of the money, you can achieve a cost effective and affordable enclosure for a range of applications. We have it available in various widths, heights and colors including black.Included : Easy to Install, Weather Proof, Attractive, Durable, Rust-Resistant, Long Lasting.
Concertina Coils Fencing Services In Chennai :
Thirumala Fencing is a leading Concertina Coils dealers & suppliers in Chennai. we offer excellent Concertina Coils in Chennai that is usually renowned due to its exclusive features like durability, various coating colours, easy to handle, and robust construction. This coil is used in high security areas such as borders, airports, army cantonments, etc. Widely used for several industrial applications, our Concertina Coils plays an effective role in various industries. Hence, we are glad to introduce ourselves as one of the prominent Dealers and Wholesale Concertina Coils Suppliers in Chennai. We are the leading contractors who provide different types of concertina coil fence like Fencing, Punched tape, Reinforce concertina coil.

These coils are widely demanded in the market for their excellent design, easy installation, corrosion-resistance and durability. Moreover, clients can avail the entire range from us in various customized options and at industry leading prices. We are the top leading Concertina Coil Fencing Contractors,Suppliers,Dealers across Tamil Nadu.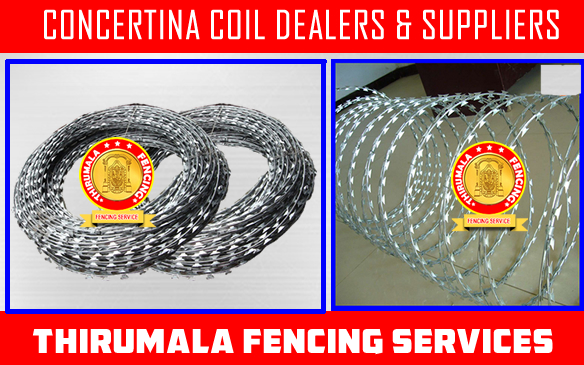 Features :
¤ Lighter in weight (about 40%), hence can be easily transported or carried in field for installation
¤ Consumes lesser length (about 33%) for the same area of fencing as compared to the conventional type barbed wire
¤ Provide perfect and effective obstacles against possible intrusion by men or wild animals
¤ Sturdy in construction, easier and economical in installation use
¤ It has approximately 160 barbs per running meters which is three times that of conventional barbed wire