Fencing Materials In Karaikudi :
Thirumala Fencing Materials In Karaikudi is approved fencing works and fencing services fencing materials suppliers covered all south Indian areas. We are one and only the best fencing materials dealers in karaikudi are surrounding areas. Thirumala fencing services in karaikudi uniquely we are best authorized famous fencing work dealers and suppliers in karaikudi. Our fencing materials and fencing services are properly handle products and particularly we are the given to the quality fencing services in karaikudi.

When it comes to selecting a fence for your house, there are a lot of choices on the market. You have to consider the look of your house and what fits the style. A various Types of fence include: chainlink fencing materials, barbed wire fencing materials, gi wire fencing materials, pvc wire fencing materials has a classic look and style that might appeal to you.


Chain Link Fencing Materials In Karaikudi :
Thirumala Chainlink fencing materials in karaikudi providing an economical and efficient product to enclose the smallest or the widest area to suit your specific needs. It provides excellent security and protection, is durable and requires very little maintenance. Chainlink fencing materials comes in a galvanized finish or a PVC plastic coating, in black or green to blend in with the environment. Widely used in sporting areas, schools and factories, internally as well as externally.

This Chainlink fencing materials in karaikudi is used often around Schools and Thirumala Fencing services have become specialists in the supply and installation of this product for many customers including empty land, schools and colleages, Estates, industrial, commercial location covered in surrounding areas.
Chain link fencing materials have been a popular fencing choice for decades on both residential and commercial locations. Although simplistic in design, these fences provide you security at a reasonable rate. While chain link is not the best choice for privacy, it will withstand a lot of abuse from the weather and outside conditions. You will also save time and money on maintenance.


Barbed Wire Fencing Materials In Karaikudi :

Barbed Wire Fencing Materials in karaikudi have left our competitors far behind in this industry by manufacturing and exporting a wide array of Barbed Wire. These barbed wire are excessively demanded for fencing in wildlife sanctuaries, nuclear power plants, construction factories and railway stations. These wires are designed using best quality fencing materials under the strict surveillance of our expert team of veteran engineers. In addition to it, our highly respected clients can avail our Barbed Wire from us at affordable prices.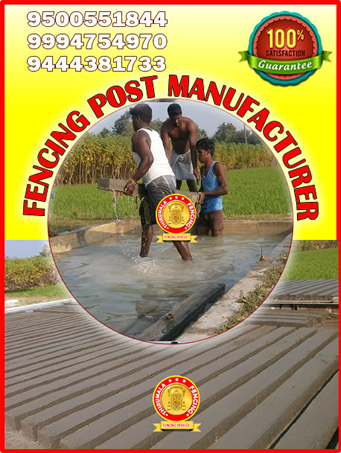 Why go with Barbed Wire ?
¤ Can be installed at a reasonable price
¤ Can be easily customized to a home or business with different colors.
¤ Is easy to repair.
¤ Provides an extreme amount of privacy from neighbors.
¤ Can last a very long time if properly maintained.
¤ Pick from a variety of types of fencing.
¤ Excellent tensile strength.
¤ Sharp edges for safety
¤ Giving best fencing services
¤ Well known experienced staff
¤ first quality fencing materials
¤ TATA Materials Suppliers

GI Wire Fencing Materials In Karaikudi :
GI Wire Fencing Materials In Karaikudi are dealer for "TATA" make G.I. wire. G.I. wire are available in 1mm diameter and upto 5mm in different Galvanized Quality are GI wire is manufacturer and dealers of karaikudi. GI wire fencing materials is very strong and Generally used for fencing borders, compound walls for security purpose. we are well reckoned as one of the eminent GI wire manufacturers and Galvanized Iron Wire suppliers from India. We endeavor to deliver these GI wire materials within the stipulated time limit to the customers and that too at the most reasonable price. Our GI wires are manufactured with the help of latest technique machineries that provide them complete impeccability. Thirumala Fencing Manufacturers, dealers and suppliers of Chain Link Fencing, Barbed Wires,GI Wire Fencing, other wire netting products.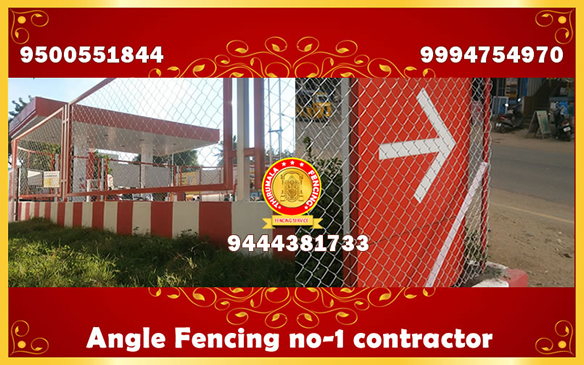 PVC Chain Link Fencing Materials in Karaikudi :
PVC Chain Link Fencing Materials in Karaikudi Thirumala Fencing we are committed to providing high quality products and services using the latest technology, while also demonstrating a high level of commitment to creating sustainable relationships with our employees, contractors, consumers and visitors. Through our customer based values, service and respect we are able to provide our customers with high quality fencing solutions that meet your specifications. All fences and gates can be manufactured to order on our main Preston site by our professionally trained staff in compliance with TATA Standards.
FENCING SERVICE AREAS IN Karaikudi :
Aecollege
Akarungulam
Cecri Campus
Illuppakudi
Kallukatti
Kottaiyur
Pallattur
Sekkalai
Sembanur
Senjai
Unjanai
Kanadukathan
Nemathanpatti
Lakshmipuram
Vadagudi
Mitravayal
Kambanur
Nachiapuram