Fencing Materials In Pollachi :
Fencing Materials In Pollachi is a largest fencing materials suppliers and fencing work dealers in pollachi location. our installation team is highly skilled and focused on providing a positive customer experience. Because our company pride itself on quality work we're quickly earning the reputation as one of Thirumala leading fence companies. In addition our lab where the entire production process is centrally monitored enables to identify deviations in process that can be immediately rectified by our specialists.

Fencing Materials in pollachi Installation :
¤ Domestic Fencing Services
¤ Commercial Fencing Services
¤ Industrial Fencing Services
¤ Agriculture Land Fencing Services
¤ Empty Land Fencing Services
¤ Cost effective prices
¤ Real Estate Fencing Services.

Delivery Service :
We can supply and deliver almost everything you require for your fence project. Materials are delivered either free of charge or for a small delivery charge depending on the size of the order and delivery location.

Chain Link Fencing Materials In pollachi :
Chainlink Fencing Services in pollachi is a well established chainlink fencing supplier based in the pollachi area of the south Indian area. Chain link fencing materials are, by far, our most cost-effective product; we offer both galvanized steel and color-coated options. However the wire mesh convinces with other advantages; easy to clean and resistant to corrosion, it takes up less space than a picket fence and is easier to maintain. Chain link fencing services In pollachi are the fastest and most cost effective fence products on the market today. Chain link fencing has numerous applications, from residential homes and office buildings to storage units and various manufacturing companies.

Chainlink Fencing known as Diamond Wire Mesh. Thirumala chainlink fence fabric are galvanized steel steel wires helically wound around and interwoven in such a manner so as to provide a continuous linear mesh with a springy texture, without knots or ties except in the form of knuckling or twisting the ends of the wire. Thirumala Chainlink fencing materials are comprehensively used for fencing animals, poultary farms, factories, gardens, estates, houses,sports fields etc.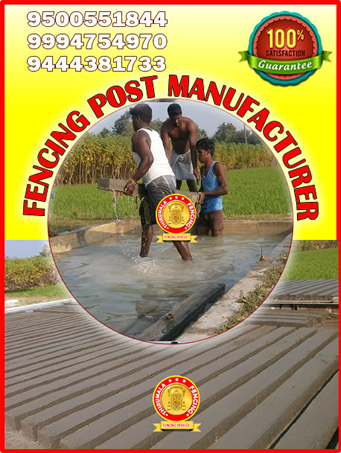 Barbed wire Fencing Materials In pollachi :

Barbed wire Fencing Materials In pollachi is Certified fencing work and fencing services are barbed wire fencing materials dealers and suppliers in pollachi. We have vast experience working with contractors, as experienced suppliers of Fencing Materials to contractors for tenders and projects. To make the wire highly durable and resistant to rust, premium grade raw materials are used. Our position in the fencing industry is simple.

We specialise in a wide range of fencing Services options in and around pollachi. we are presenting a range of Barbed Wire Fencing to our customers. We are driven by our enjoyment for the work and provide a professional value for money service and pride ourselves on our pro-active approach. Barbed Wire fencing materials were cheaper to erect than their alternatives and when they became widely available in the made it affordable to fence much larger areas than before.

GI Wire Fencing Materials in pollachi :
GI Wire Fencing Materials In pollachi have achieved immense gratitude in the market for offering quality assured Hot Dipped Galvanized Wire. we are well reckoned as one of the eminent GI wire manufacturers and Galvanized Iron Wire suppliers from India. These GI wire materials are designed and fabricated by our efficient team of professionals, who ensure their long service life. We are experienced in large GI Wire Fencing Materials in pollachi are giving to the security fence installs, sporting field installs (Tennis, Baseball, Softball), and general commercial with use of chain link fencing.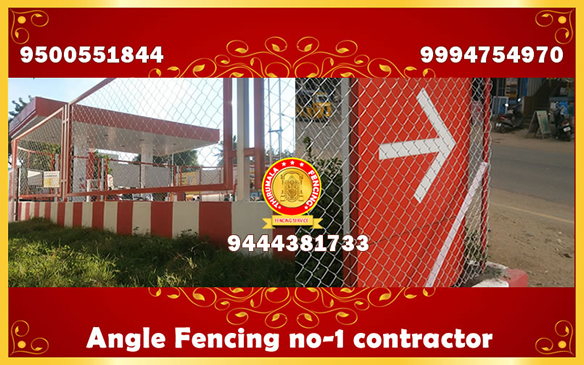 PVC Chain Link Fencing Materials in pollachi :
PVC Chain Link Fencing Materials in pollachi We offer a complete line of top quality fencing systems in traditional and custom styles, durable decking and porch systems, and a world-class manufacturing process for speciality ornamental iron gates with a variety of high-security applications for your access control needs. PVC Chainlink Fencing Materials in pollachi can be supplied in your specific custom colors, defining your brand at your facility or location – utilizing existing chain link fence or a new installation.
FENCING SERVICE AREAS IN POLLACHI :
Anaimalai
Andipalayam
Bellaipalayam
Chandrapuram
Cheyur
Cinchona
Dasanur
Deepalapatti
Eachanari
Elur
Ganapathipalayam
Golenpet
High Forest
Ichipatti
J.Krishnapuram
Kadampadi
Komarapalayam
Lakshmapuram
Madukkarai
N.G.G.O Colony
Odayakulam
Pachapalayam
Pollachi
Ravathur