Fencing Materials In Vellore :
Fencing Materials In Vellore endeavor fencing works and fencing services are implementing large fencing materials dealers and suppliers in Vellore areas. To enable this we need to create a positive working environment which encourages cooperation and personal development for all our employees. We are one of the leading importers of barbed wire, chainlink fencing dealer and suppliers covered over all in south Indian areas. Understanding our customers needs, we thrive on providing innovative building maintenance solutions.

We are dealing with chainlink fencing, barbed wire fencing, gi wire fencing , pvc chainlink fencing also supply with first quality of fencing materials dealers of Vellore areas. These are widely used in various application areas to prevent the unwanted access of animals, peoples & vehicles in bounded areas. Our fencing materials and fencing services are properly handle products and particularly we are the given to the quality fencing work services in Vellore.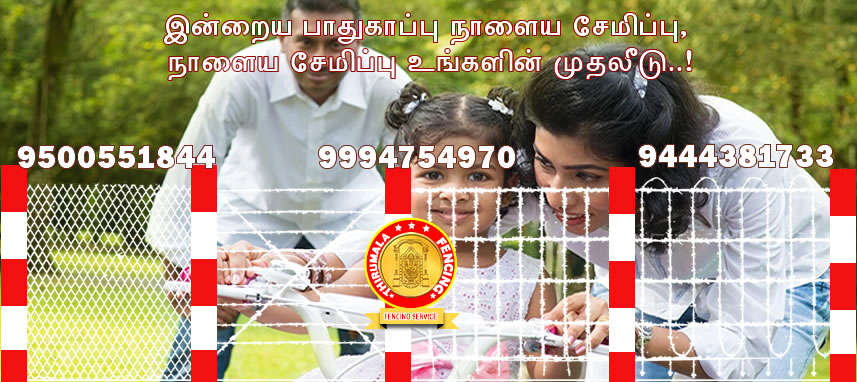 Chain Link Fencing Materials In Vellore :
Chainlink Fencing Materials In Vellore Fencing are one of the south's leading fencing services and fencing works done to here. Chain link fencing is a method of fencing used to secure a boundary which has several advantages beyond an opaque wall. Chain link is a galvanized/ PVC coated wire run through a machine to form into a zig zag pattern which allows the next zig zag wire pattern to sew into it and form a couple. Such couples linked to one another are multiplied to form a metal wall like structure which can offer you many advantages by feature. A chain link fence will look like a wire made into a diamond shape linearly. This made chain link to the required height and length as per your requirement is then fastened to firm fencing posts which can hold the chain link materials in position to form a transparent wall. A chain link fence is mostly preferred as a cost-cutting solution.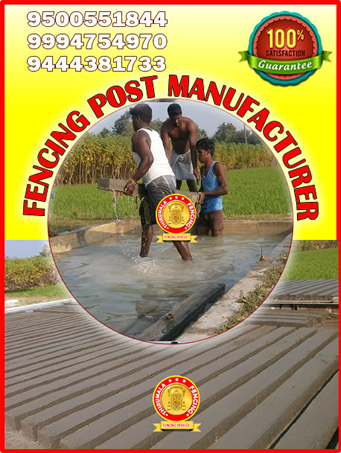 Barbed Fencing Materials In Vellore:

Barbed Fencing Materials In Vellore offer full Landscaping and Fencing services for both commercial and domestic clients throughout the Vellore are related areas. We are dealer for "TATA" make G.I. Barbed wire. G.I. Barbed wire are manufactured by twisting together two line wires one or both containous are barbs. The barbs are so finished that the tour points are set located or locked as far as possible at right angles to each other these are widely used for fency purpose for lands, field or ground, also for security puspose. This Barbed wire fencing materials in Vellore is manufactured with high precision under the proper direction of our adroit team of professionals using optimal quality metal alloy with the help of latest machinery in line with the set industry norms. We aim to provide very good value for money across the full range of products. So that we can provide you with the best prices for the products. We have vast experience working with contractors, as experienced suppliers of Fencing Materials to services for doing quality of projects.
GI Wire Fencing Materials In Vellore :
GI Wire Fencing Materials In Vellore are dealer for "TATA" make G.I. wire. G.I. wire are available in 1mm diameter and upto 5mm in different Galvanized Quality are GI wire is manufacturer and dealers of Vellore. Thirumala Fencing Manufacturers, dealers and suppliers of Chain Link Fencing, Barbed Wires,GI Wire Fencing, other wire netting products. our product catalog for meeting diverse fencing related demands of the clients. These fencing are used in varied commercial and non-commercial areas for security, widely known with its varied names such as Highway fencing,Garden fencing, forest fencing, industrial fencing, township fencing and many more. Our GI wires are manufactured with the help of latest technique machineries that provide them complete impeccability.

We endeavor to deliver these GI wire fencing services within the stipulated time limit to the customers and that too at the most reasonable price.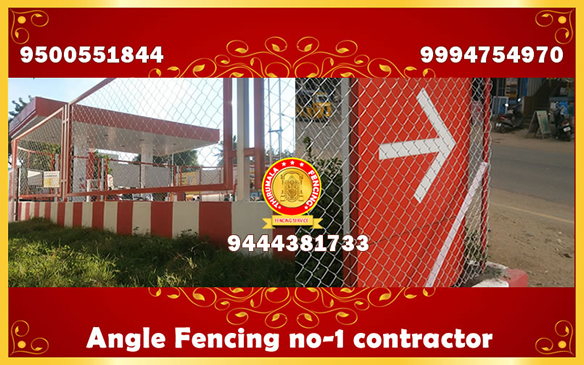 Applications :
¤ Manufacture of fencing products such as chain link & barbed wire
¤ Used in vineyards & rubber Plantations
¤ Manufacture of bail handles & bale tie-wire
¤ Used as stay wire & earthling wire
¤ Manufacture of wire meshes & gabion meshes.
¤ Versatility in specifications and additions
¤ Can be retro fitted to existing fence.
¤ Easy to install

FENCING SERVICE AREAS IN VELLORE :
Alangayam
Allapuram
Ambur
Ammoor
Arakkonam
Chettithangal
Gudiyatham
D.P Palayam
Jaffrabad
Kalavai
Kalinjur
Kandhili
Melpadi
Narasingapuram
Natrampalli
Odugathur
Palavansathu
.